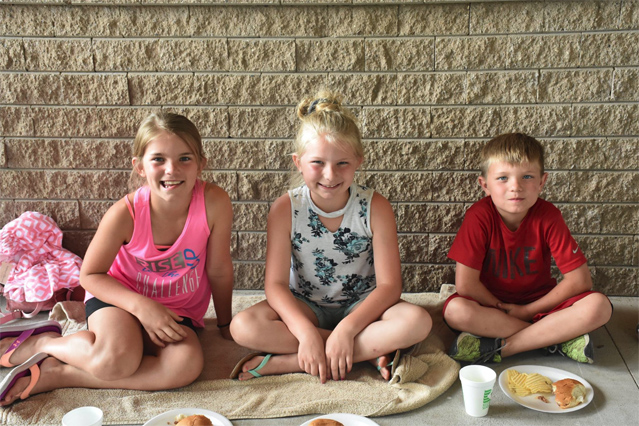 JD Mason Park, located on the west side of Second Ave, can be accessed directly from either Summit Ave. SW or Polk Ave. SW. The park features two picnic shelters with picnic tables and power outlets so the park is an ideal location for family gatherings in the spring, summer, and fall. In addition, there are restroom facilities available 24/7 with showers and baby changing stations. The building in the park is also available to rent for $50 per day for gatherings and there are four eight-foot tables, benches and chairs for 24. The meeting room also features a kitchenette with a full size refrigerator and microwave.
JD Mason Park also hosts a variety of recreational activities for family events. New this summer is the splash pad which operates from 10 am to 10 pm 7 days a week. In addition to the splash pad, the park also has a nature play space area, basketball court, and is half a block away from the school playground.
Got Questions? We've got answers!
Splash Pad $1,000 Donors
The Fertile-Beltrami ECI wishes to thank the following sponsors for their donations which made the Splash Pad in J.D. Mason Park a reality. The children in our community will have years of enjoyment and a fun way to beat the summer heat thanks to the generosity of these community members, businesses, and groups:
Fertile-Beltrami Community

Fund Fertile Fire Department

Fertile Community Club

Fertile Horizons

Ultima Bank

Red River State Bank

TDS Fertilizer

TDS Trucking

Christian Motors

Andrew & Krista Johnstad

Ryan & Kylie Strem

Colleen & Garth Kaste

Bob & Verna Norland

Ron & Linda Hanson

Tim & Jana Dee Fuchs

Fertile Building Center

Brian & Becky Downs

Jagol Honey

* And other anonymous donors
For a complete list of donors, click here!